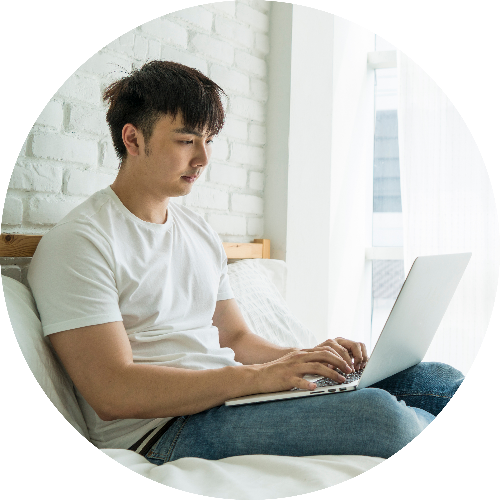 Refer to our
services
Asking for help can seem like a big step, but it won't seem so daunting once  you know what to expect. We offer a broad range of services to suit a variety of circumstances, so your journey with us will be unique to you.

How to access the service online
Simply click the self-refer option. You will be asked to complete your details on a simple form.
What's
next?
We'll book you in for a telephone assessment. Before your assessment, we'll send you (by email or post) some questionnaires. Please fill these in before your appointment; this will help the therapist making the call.
Telephone assessments usually take 1 hour. Please try to find a private, quiet place beforehand.