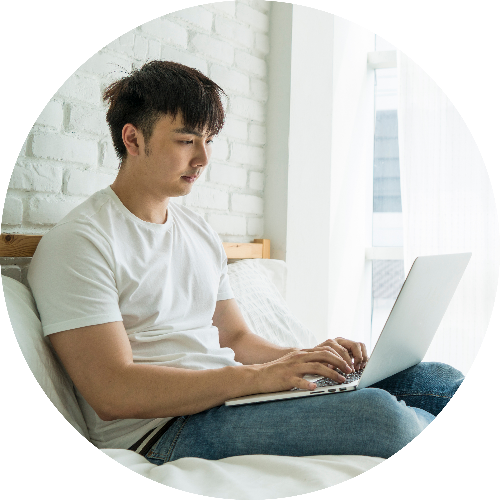 Refer to our service
Asking for help can seem like a big step, but it won't seem so daunting once  you know what to expect.
We offer a broad range of services to suit a variety of circumstances, so your journey with us will be unique to you.

How to access the service online
The fastest way to access our service is by clicking the Self-Refer button.

Access the service by phone
Call us on 0333 015 2966 during these hours*:
8am – 8pm Monday to Friday
9am – 12.30pm Saturday
What's next?
We'll book you in for a telephone assessment. Before your assessment, we'll send you (by email or post) some questionnaires.
Please fill these in before your appointment; this will help the therapist making the call.