Great news! We are now offering Shockwave Therapy appointments at our Crystal Palace clinic.

Shockwave Therapy is a non-invasive treatment which helps to reduce pain and encourage healing in specific tendon (where the muscle meets the bone) injuries through the use of high energy sound waves.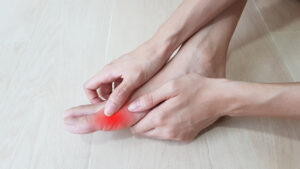 Shockwave is NICE guideline approved and is especially effective at treating more chronic pains (greater than 3 months) such as pain at the bottom of the foot (plantar fasciitis), on the outside of the elbow (tennis elbow) or at the back of the heel (achilles tendinopathy). If you think this might be something you are interested in, give us a call on 0208 778 9050 to have an assessment with a physiotherapist to help determine if Shockwave Therapy is right for you.  
We have been treating shockwave at several of our clinics already with excellent results. This is what patients have to say:  
"The Shock Wave treatment that I have received from Courtney has been amazing. It has really improved my condition after a couple of sessions, having felt improvement from the first session onwards. Courtney walked me through the process, explaining very clearly what it entailed, making me feel relaxed and comfortable about the treatment. Courtney and the team are very professional, caring, helpful and friendly. I couldn't recommend the treatment, Courtney and the practice enough." -Yvonne  
It's best practice to have a block of 3 appointments when having Shockwave Therapy.