Employee wellbeing has become incredibly important in the modern workplace. Especially, as we transition from remote working to more office-centric habits, it's important employers put their best foot forward to create a healthy environment where your teams can reintegrate into a new way of working. 
To do this, employers need to be equipped with the right tools to help their team whether working from home, the office, or a combination of the two. Vita Health offers a robust Employee Assistance Programme (EAP) that allows your team to manage their time and wellbeing with professional support. By placing mental health first, you can not only protect your employees' wellbeing but also reduce stress-related absence and underperformance. We're going to look at how a dedicated EAP can improve wellbeing and workplace performance.
Wellbeing
Managing and maintaining a workplace can be a difficult task with different disciplines, personalities, and points of view all collaborating on a single aim. Managers are on the frontline of this endeavour and can be the difference when spotting issues and addressing them before they become larger problems. However, without a medical background it can be tricky to tell when someone needs help. This is where our service can help. 
A recent study from the CIPD supports this need for business leaders to be aware of mental health. The survey found the number of 'line managers brought into the importance of wellbeing' had increased from 47% in 2018 to 67% in 2021. This openness and acceptance of wellbeing have also allowed people seeking help to become more 'normal' as the percentage of employees keen to engage with wellbeing initiatives has also increased from 59% in 2018 to 67% in 2021.
These stats show that the trend towards raising awareness about the importance of mental wellbeing continues to rise. If you don't already have the support then a service such as Vita Health's Employee Assistance Programme can be integral to your team's wellbeing.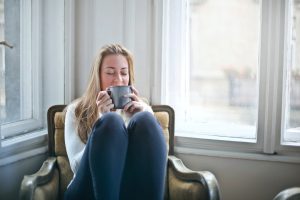 Our EAP complies with NICE guidelines for the treatment of diagnosable mental health conditions. This service is available 24/7 and gives you somewhere to turn when your team needs professional support. The EAP, formerly Workplace Wellness, has been around for over 30 years, and when combined with our broader mental health services is a full end-to-end service for prevention and treatment. We use in-person and digital sessions as well as guided self-help to improve wellbeing and resilience and help people get to the bottom of their concerns.
Performance
It's not just your team but your workplace that benefits from having dedicated employee assistance. Through our EAP alone we found 74% of our patients would have needed to take time off work if it weren't for the support from a professional. 
This is similar to what the workforce is experiencing across the country as the HSE found that between 2019 and 2020; businesses lost more than 38 million working days due to work-related ill health. This staggering amount of time is in no small part down to employers not having the resources to combat stress and other issues before they become a problem. 
Stress was, by and large, the largest issue for workers in the UK. Our EAP programme and additional services like expert mental health assessments and mental health treatments can help you protect your team and ensure that your company is protected from major disruptions and issues. Our system is incredibly effective with 95% of our patients saying that Vita Health's EAP improved their emotional health and wellbeing while 88% found their overall performance had improved too.
Absence
Even with plenty of safeguards your team is only human and will, from time to time, need a break. Our Employee Assistance Programme helps your team get back to their best quicker. By identifying issues and working through them, your team will require fewer long breaks with issues not building to the severity they would do without support. What's more our service has a network of over 1000 fully accredited counsellors and therapists on hand to deliver support and guidance at all times. This means that no matter the time or place, we have a supportive team ready to help your employees get back on their feet.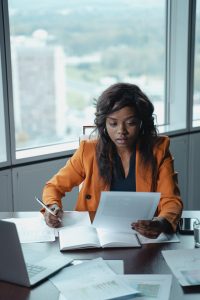 Vita Health Group
At Vita Health we have decades of experience supporting patients with a wide range of physical, emotional, and mental healthcare. We approach every case proactively to help our patients get to the bottom of an issue with tailored medical support and evidence-based interventions. 
For our corporate clients, this means fewer absences, a happier more motivated workforce, and a safety net for your team to rely on in times of need. If you're interested in finding out more about our Employee Assistance Program or how we can help your team please contact us. Vita Health Group is committed to improving patients' lives so they can live life to the fullest. Allow us to help you and your team today.