Ways to save on energy bills this winter by PayPlan.
The average medium-sized UK household spends around £152 per month, or £1,834 per year on their combined gas and electricity bills – and this presents some real opportunities to make a saving.
And with the colder temperatures hitting, many of us will be thinking about putting the heating on and the costs that come with it.
So, together with our friends at eco-warrior Warmable, we've outlined some effective ways to not only reduce your bills this winter but methods that will save you money over the years as well.
Install a Smart Thermostat
Upgrade your heating system with a smart thermostat from companies like Hive or Nest. These devices allow you to control your heating remotely and create efficient heating schedules, resulting in significant energy savings. Hive claims that using a smart thermostat can save you around £110 per year.
Seal Drafts
Prevent heat loss by sealing gaps and drafts around doors and windows. Companies like Screwfix and B&Q offer a range of affordable insulation and weather-proofing products to help you keep your home warm without cranking up the heat.
Insulate Your Home
Proper insulation is a long-term investment that can significantly reduce your heating bills. Companies like Rockwool and Kingspan provide insulation materials suitable for various areas of your home, including the loft and walls.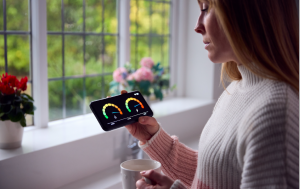 Upgrade to Energy-efficient Appliances
Older appliances can be energy hogs. Consider replacing them with energy-efficient models bearing the Energy Saving Trust Recommended logo. Retailers like Curry's and AO.com offer a wide selection of energy-efficient appliances for your home.
Switch to LED Lighting
Traditional incandescent bulbs consume more energy and need frequent replacement. Switch to energy-efficient LED bulbs from companies like Philips or Osram. They use less electricity and last longer, saving you money in the long run.
Boiler Servicing
Ensure your boiler is operating efficiently by getting a boiler service regularly or at least annually. Companies like British Gas and HomeServe offer boiler servicing and maintenance packages to keep your heating system in top shape, reducing energy consumption. This is also usually covered in your boiler cover or home insurance so it shouldn't cost you any extras.
Cavity Wall Insulation
If your home has cavity walls, consider insulating them to prevent heat loss. The average cost of insulation depends on the type of house. You can find out more here.
Explore Energy Grants
Check if you're eligible for government grants or schemes designed to promote energy-efficient improvements in your home. For example, the Boiler Upgrade Scheme can offer up to £5,000 to upgrade your existing boiler or try out a heat pump.
Reduce Water Usage
Lower your water bills by installing water-saving devices such as low-flow showerheads and dual-flush toilets, which use almost less than half of the amount of water of a usual flush. Waterwise is a UK-based organisation that promotes water efficiency, and their website provides information on water-saving products and tips.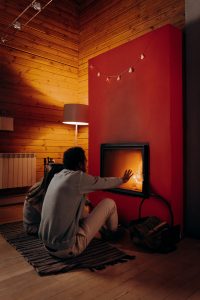 What you can do next
If you are struggling with debts call us on 0800 072 1206. We're open from 8am – 8pm Monday to Friday and 9am – 3pm on Saturdays.
Alternatively, you can visit our www.payplan.com/workplace-wellness to speak to us via live chat or for more information.