We are excited to announce that Vita Health Group and Insight IAPT are partnering to increase capacity of NHS talking therapy services in the Nottinghamshire area, following increased demand.
The move brings together the national capacity of two experienced providers of IAPT (Improving Access to Psychological Therapies) talking therapies, with a combined history of over 40 years of provision.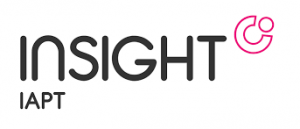 Derrick Farrell, Chief Executive of Vita Health Group, said:
"This is a very exciting development for Vita, we believe that culturally both organisations are very similar, we share a passion for our customers and our teams. We both have an excellent track record of provision in this space. Working together, and learning together, will only make for smoother customer journeys and enhanced patient outcomes.
As we move towards a world of greater integration in the NHS, particularly with the introduction of Integrated Care Boards, we believe that meaningful collaboration across market segments will only enhance the understanding of the market and help design better solutions for our customers and meet the needs of our patients and commissioners in a more holistic way."
Adam Crampsie, Chief Executive of Insight IAPT, said:
"We're delighted to collaborate with Vita to improve the mental health of the people of Nottinghamshire. Timely access to excellent mental health services is now more crucial than ever. With the cost-of-living crisis and the increased demand for talking therapies, the health and social care system must work together to pool our experience, create innovative ways of working, and provide the highest quality services for the people we're here to support.
No one should struggle alone; we're here to make sure they don't. This is a great start to a future working partnership between Insight IAPT and Vita Health Group, and I look forward to our continued collaboration."