Vita Health Group has acquired the flagship MSK provider, Pennine MSK Partnership, to further develop its footprint for NHS musculoskeletal (MSK) service provision throughout the UK.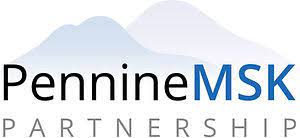 Founded in March 2006, and with a team of 90 clinical staff, Pennine MSK Partnership specialises in orthopaedics, rheumatology and persistent pain in community settings across several sites in and around Oldham, Greater Manchester.
The acquisition further increases Vita Health Group's care footprint, providing over 200 MSK clinicians to help people suffering with bone, joint and muscle issues across six NHS regions.
Derrick Farrell, Chief Executive Officer of Vita Health Group, commented on the acquisition: "We are absolutely delighted to join forces with Pennine MSK Partnership. We have long admired their high-quality operating model and patient outcomes and look forward to further developing this exceptional service over the coming months."
The acquisition will allow Vita Health Group to build on its growing portfolio of NHS MSK contracts, which already include areas such as Bromley, Lambeth and Wandsworth.
Ruth Holden, Director of HR and Operations from Pennine MSK Partnership commented: "We are looking forward to working with Vita Health Group. The support and infrastructure that Vita brings will ensure that the NHS service we provide to the patients of Oldham continues to deliver high quality outcomes."
Pennine MSK Partnership will continue to operate as normal ensuring unbroken support to the people of Oldham.