"Tis the season to be jolly…"
But behind all the festivities, cheery smiles and ruby red cheeks, the festive period can often be far from jolly for some people.
From financial strains and the pressures of last-minute shopping, to the heightened expectations around always being on form and ensuring the period is fun filled for the whole family, the period leading up to 25th December can be anxiety provoking to say the least. And that's ok.
It's normal to find things a bit of a strain at this time of year. But we invite you to give yourself a break and take the pressure off a bit.
The top stressors people face during the festive period:
1. Buying the presents
2. Food shopping
3. Food prep
4. Present wrapping
5. Hiding the presents
6. Family feuds
7. Pressure to be happy
8. Seeing all the family
9. Merging multiple sets of family traditions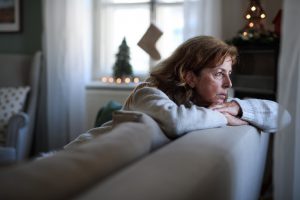 Whilst we can't totally take away these stressors, here are three simple tips to help ease the strain this year:
1. Make lists: Where possible make lists of all the things you have to do and when they need to be done by. Not only can this help to de-clutter your mind, it can also ensure you spread the cost and burden of the festivities out over a period of a few months. Try to avoid leaving things to the last minute. Not only will this stress you out, but you are likely to end up having extra cost pressures too doing everything at the same time.
2. Delegate: Don't try to take on the whole weight on your shoulders alone. Instead, ask people in advance for their help. Set specific people tasks for people, such as what they might cook, what decorations they are in charge of and what games might be played. Actually, getting everyone involved can really make the whole process a lot more inclusive and can ensure the preparations actually feel fun for everyone.
3. Coping strategies: If you are unable to resolve any family issues, plan in advance what your coping strategies for dealing with this time period will be. For instance, you may wish to practice some deep breathing, or visualise a calm relaxing atmosphere. Where possible get a plan in place to ensure you can all get outside in the fresh air on the day. Just getting out of the house can often be key to relieving any built-up tension.
For those struggling with stress during this time, never be afraid to reach out for help or talk to a loved one. Just talking about how you are feeling can really help.
For those who feel that they need that extra layer of support this year, we would encourage them to reach out to their GP, or other available support quickly. Reaching out is a positive step to managing your mental health.
For mental health support: https://www.nhs.uk/oneyou/
Access support alongside your GP if you are struggling using NHS 111 or click on https://www.nhs.uk/oneyou/every-mind-matters/urgent-support/
If you or someone you know is struggling with high stress, depression or suicidal thoughts, please call the Samaritans on 116 123. They are available 24 hours a day, 7 days a week www.samaritans.org or text SHOUT to 85258 in the UK to text with a trained crisis volunteer.