Supporting your team if they have been impacted by a redundancy process; a checklist
When a redundancy process takes place, it's common for those employees that remain to feel uneasy. Of course, a great deal of attention should be placed upon managing the employees who have actually been made redundant, but that doesn't mean management or HR should forget to check in with those who remain with the organisation.
In fact, failing to focus on your remaining employees can be a grave mistake and result in low morale and discontent which may impact team productivity.
This is because those staying within the business may well experience a great deal of stress and anxiety from seeing their colleagues and friends being made redundant. They might also feel very uncertain about what their role could look like in future.
Below we offer a checklist on how you can support and motivate those employees that remain within your organisation.
Involve key stakeholders: Ask key stakeholder groups for their views and opinions on the future of the company during this process. As well as those that legally have to be consulted, you may want to consider speaking with your employees. Depending on the size of your company, this could be all employees, or it may be select groups.
Involving employees will increase their level of trust in the organisation. When their views are taken into consideration, employees are more likely to feel they have been involved in the decision-making process and therefore more likely to accept the changes. The key here is to really listen and consider your team's suggestions. They may well come up with some innovative ideas too.
Communicate regularly: It is ever so important to communicate often to your team when change is afoot, even if there isn't actually much to say. This will allow employees to feel like they are being kept in the loop and that nothing is happening behind their backs. It's also a good idea to try to communicate quickly after key decisions have been made. This will ensure nothing gets distorted through office gossip.
Ensure consistency of communication: Always aim to be consistent with the provision of information that you provide. I.e. don't supply some information to one team and not to another or indeed offer lots of information one week and then nothing the next.
Don't underestimate change: It's vitally important to remember that people in your team will deal with change in very different ways. Your job in managing people effectively through redundancy is to help them on their own individual journey.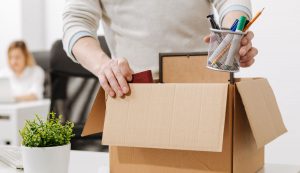 Offer counselling: Offering counselling in the form of talking therapy to employees could be very beneficial. Talking therapy offers employees a safe and truly confidential place to talk about how they are feeling. It also allows them to talk with someone who is trained to listen and totally independent of the redundancy process.
Schedule more face-to-face meetings: Where possible you should ensure that all senior managers are accessible during this time. With this in mind, aim to schedule in more face-to-face meetings or team gathering so that you can come together in person. You may not spot the signs of increased stress and anxiety over the phone and it's likely to bring you together more as a unit if you meet in person.
Know when to ask for help yourself: Managing a team of people through a redundancy process will undoubtedly be very stressful for you too, so make sure you check your own feelings as well. Find out where to access support from both within and outside your organisation, be it in from colleagues, a mentor, a coach or from an EAP provider. Don't be afraid to ask for help if you are struggling.
Learn from lessons: Spend time after the redundancy process reviewing how it all went. Doing a lessons learnt session about three months after the event to look for ways to improve the process and communications will be very beneficial.
Managing a team through a redundancy process is never going to be easy and undoubtedly there will be tensions and some stress.
The most important point to remember as a manager is to treat each and every team member as an individual who has feelings. Of course, it's essential for a business to make decisions based on business needs and goals. However, it's also essential to support and develop employees as humans too.