Rheumatoid arthritis is an autoimmune arthritis that affects 1% of the adult population.
It affects women three-times more commonly than men.
It can occur at any age, but most often between the ages of 40 – 50.
Usually rheumatoid arthritis involves joints of hands and feet, but other joints can also be affected.
We've shared a quick guide on rheumatoid arthritis, including key facts and the best ways to treat the condition.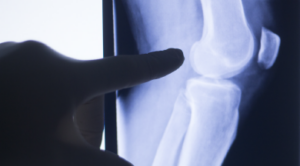 How is rheumatoid arthritis diagnosed?
The diagnosis of rheumatoid arthritis is based on symptoms and signs of joint inflammation (joint swelling and early morning stiffness lasting more than 30 minutes) with supporting blood tests and X-rays.
What's the treatment for rheumatoid arthritis?
Treatment begins as soon as possible after the onset of symptoms to treat inflammation. Treatments include a combination of disease modifying anti-rheumatic drugs (DMARDs). As well as medicine, patients will have access to the multi-disciplinary team, which includes physiotherapy, podiatry, occupational therapy and clinical nurse specialists to help manage symptoms.