Local people urged to reach out during Mental Health Awareness Week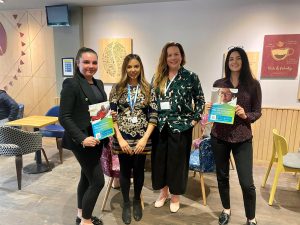 Free NHS talking therapy services, known as IAPT (Improving Access to Psychological Therapies) for residents experiencing mental health difficulties
In support of Mental Health Awareness week, NHS mental health specialists Vita Health group are encouraging local residents in Kent and Medway to reach out for help if they need mental health support.
Vita have teamed up with Goldex, the largest Costa coffee franchise in the UK, to raise awareness of the free local IAPT service through in-store and staff promotion including Marketing around Costa Coffee shops and promotional giveaways.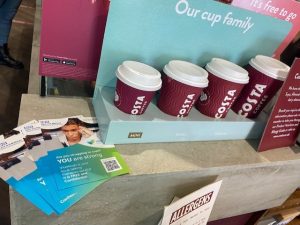 Since the Covid-19 outbreak, many people have experienced feelings of depression, anxiety, excessive worry and low mood. Home schooling, financial difficulties or changed working conditions has also added to the strain. The NHS programme, delivered locally by Vita, offers a range of free treatment options for people who need help.
Miles Atkinson National Operations Director for Vita Health Group said "We are pleased to partner up with Goldex to help deliver a key message to residents. We all experience times when we feel like we can't cope, sometimes this can start to affect our everyday lives and prevent us from doing the things we normally do. We are urging local residents who feel they need assistance to get in touch – we have a team of experienced, qualified and friendly professionals ready to help and discuss the most appropriate support."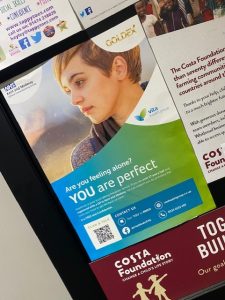 Mercia Harte from Goldex Investments said "We are proud to be partnering with Vita Health Group to support the local community's mental health. Many of us are affected by mental health problems, whether in our families, communities, or workplaces, and we want to support our community in their search for help."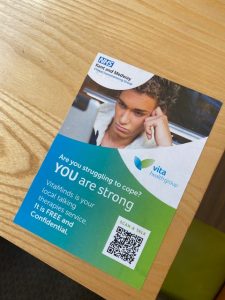 Vita offers a free service to residents of Kent and Medway and the best way to get help is by visiting your GP or self-referring online at www.vitahealthgroup.co.uk, or text YOU to 88802
Vita's website also offers a range of self-help resources including useful webinars. Remember, you matter and your mental health matters too so please do ask for help if you need it