When Anna (not her real name) found out her fiancé, who she also worked with, was having an affair with his boss, she knew she needed to seek the support of a mental health professional.
Anna, aged 43, decided to contact the Vita Health Group EAP through her employer. She realised she needed help managing her feelings around a difficult relationship breakup and generally felt lost and overwhelmed. At that time, Anna struggled to manage negative thoughts and feelings, and she knew she needed to talk to someone outside her friendship group and who was distanced from the situation she faced.
Relationship breakups are rarely straightforward, but sadly Anna was faced with the very difficult experience of having to see her fiancé at the office every day, who was also working alongside the woman he'd had the affair with.
Anna and her partner tried to work on their relationship together for over a year, but unfortunately it could not be saved. The heartache of seeing her partner at work with the woman her partner had an affair with was too painful. Anna was still struggling to come to terms with what had happened.
On talking about the breakup, Anna explained, "It was only after a year of trying to work on my relationship that I realised just how traumatic this really had been and how damaging it was for me to have to be reminded of the pain of this affair on a daily basis in my place of work. Suddenly I realised quite how much of myself I had lost."
After receiving an initial assessment from her company's EAP, Anna was provided with 12 sessions of telephone Cognitive Behavioural Therapy (CBT) delivered by Vita Health Group.
"Honestly, I never thought I would need to ask for help. I have always been seen as the 'strong one'. However, I just knew that on this occasion trying to handle this alone was doing me no good. On attending my first session, I realised very quickly that there is no shame in asking for help – if anything asking for help actually made me stronger."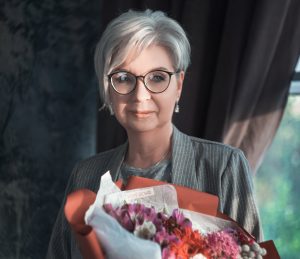 Anna noticed a change in her outlook as soon as she started the CBT sessions. She found it very useful talking to someone who was completely independent of the situation and who wasn't there to judge her.

"The counsellor never once judged me or the situation that I was faced with. Rather they just listened to me, completely independently and helped me find the solutions. It all felt very gentle and nurturing."
Anna finally felt she could open up about her situation and talk about how much it had impacted her. Through the sessions, Anna was given the tools she required to help her deal with overwhelm and reduce feelings of anxiety. Anna still uses these tools as part of everyday life, both on herself as part of her healing and as recommendations to others.
"I really felt the techniques I learnt went far beyond the 12 CBT sessions I attended. Rather they are techniques that I still continue to use today when I feel stressed or worried. Not only that, but as a manager, I have actually suggested some of these coping techniques to my colleagues to use when they feel anxious or stressed. I have been so surprised at how much they can help across a number of different scenarios and will no doubt continue to use them."
Attending the CBT sessions allowed Anna to understand that it is never a sign of weakness to ask for help. Rather, it is quite the opposite. She now regularly talks about how she is feeling to family, friends and even her work colleagues and is not embarrassed about saying she is struggling.
She explained, "At the start of this I put on a brave face and hid how I was feeling. But the pain was all consuming and I quickly realised the benefits of talking about what I was going through. I would always advise friends and family to seek help from others instead of bottling things up. Doing so helps no one and makes the grieving process much longer."
"One of the things that really stood out to me during my sessions was just how nice it was to be truly listened to. For the first time in a long time, I actually felt heard."
Since her CBT sessions, Anna has been able to reconnect with her life again and taken on some new hobbies. She is now able to enjoy spending time with her children and friends; always looking forward instead of backwards.