World Meditation Day is celebrated on Sunday 21st May
Modern life can feel relentless and stressful. But with the right tools, we all have the potential to be healthier and happier. World Meditation Day is celebrated across the globe to encourage people to take the opportunity to press pause and reboot.
Meditation has become one of the most popular ways to take some time out and relieve stress. This trend is supported by growing research which shows how practising meditation and mindfulness increases connections between the parts of the brain that help us manage stress. By learning to calm your mind, feelings of stress are reduced leaving you recharged and ready to face your day.
Furthermore, meditation can help us to stimulate relaxation and brings a sense of calm to a busy mind. The best part is, anyone can practise meditation, anywhere, all you need is yourself and a couple of free, quiet minutes.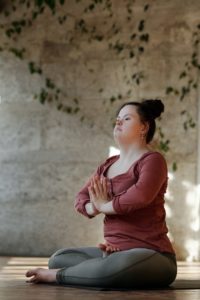 Try this today: Here are two simple ways to incorporate meditation into your day…

1/ Breathe deeply
This technique is perfect for beginners because breathing is a natural function.
Focus all your attention on your breathing. Concentrate on feeling and listening as you inhale and exhale through your nostrils. Breathe deeply and slowly. When your attention wanders, gently return your focus to your breathing.
2/ Scan your body
When using this technique, focus attention on different parts of your body. Become aware of your body's various sensations, whether that's feelings of anxiety, warmth, tension or happiness.
Combine body scanning with breathing exercises and imagine sending your breath into specific parts of your body as you feel yourself beginning to relax.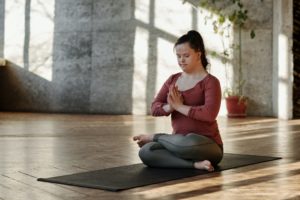 Meditation and mindfulness around the world
In Japan, the ancient art of forest bathing ('shinrin-yoku) is being used in preventative healthcare to keep people well. This traditional practice involves immersing yourself in nature by using your five senses mindfully.
Extensive studies have looked at how forest bathing supports the immune system, the respiratory system, mental relaxation, the cardiovascular system, mental clarity, depression and anxiety and finally, increased feelings of gratitude and selflessness.
Why not try this mindful exercise the next time you go for a walk outside in nature?

And finally, the one thing we ask you to do today if you do nothing else…
Stop looking at your screen and head out for some air: Whether it be staring at our computer screen all day, checking our social media accounts, or watching TV, it's fair to say that many of us spend far too long looking at screens. Next time you're thinking of looking at your Instagram account or checking your emails, why not take a few moments to get some fresh air instead. Head outside, breathe in deeply and just take a few minutes to reset. You'll be amazed at how restored and refreshed you feel.