Black History Month: Celebrating our Sisters
October 2023 marks the start of Black History Month; a month widely regarded as one of the most prominent cultural celebrations of the year. The theme for this year's Black History Month is
"Celebrating our Sisters, Saluting our Sisters, and Honouring Matriarchs of Movements'
This year's Black History Month is more important than ever. It's not just a month to celebrate the continued achievements and contributions of Black people to the UK and around the world, it's time to actively challenge all forms of racism, reclaim black history and celebrate the successes and contributions of Black people to the UK and around the world. Black History Month is a reminder that we must do all of these things all year round.
Black history is being made every day, in all kinds of ways, and we all have our part to play in ensuring these stories are seen, told and celebrated. But how can you play your part..?
Why not get involved in Black History Month in your workplace. A great way to celebrate Black History Month is to raise money for a charity that is dedicated to supporting individuals from Black and other racially minoritised backgrounds.
Why not organise a bake sale, take part in a running or cycle race for charity or run a charity auction?
Some charities you may wish to support include:
Stop Hate UK
UK Black Pride
Black Minds Matter
Black Lives Matter UK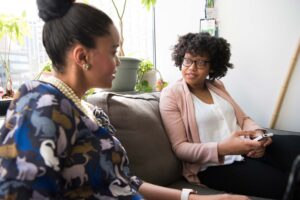 Checklist: here's how to promote anti-racism and support inclusion in your workplace
We all have a responsibility to challenge racism and racial injustices in the workplace and especially when we are in a position of privilege.
Here is a checklist demonstrating some simple ways that you can create a culture of inclusion within your workplace:
• Open up. Don't be afraid to talk about race. It is essential to have conversations with friends, family and colleagues even if these feel uncomfortable or you are unsure about what terminology to use. Remember however to be sensitive around the language you use when having discussions around race.
• Listen in. If you're not already, try to seek out and listen to the voices of people who experience racism who are bravely and generously sharing their stories. Practice deep listening: really hear what is being said, notice and sit with the feelings it engenders within you, challenge any instincts to refute or dismiss. However, respect that individuals from Black and other racially minoritised backgrounds may not wish to share their experiences of racism. It's important that we do not rely solely on individuals from racially minoritised backgrounds to educate others, taking responsibility for your own reading and research is key.
• Educate yourself. We are all learning all the time; and that's ok. Take this time to consider where there are gaps in your knowledge and try to fill them. Do you understand what people mean when they say, "White privilege?" Are you aware of your unconscious biases? How much do you know about Britain's colonial past and the impacts this involvement still has today? Use this as an opportunity to learn more and build on your awareness of important issues.
• Call it out. If you see instances of racism or prejudice, aim to call it out. Staying silent of brushing it under the carpet is simply not acceptable.
• Check in. Racism is an exhausting, traumatising and ongoing ordeal for people who experience it. Check-in with your friends, family members and colleagues during this time and throughout the whole year. Be considerate of their feelings and ask if there are any ways you can support them.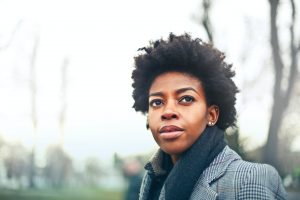 Try this: Why not educate yourself about race by reading some of the following books:
• How To Be an Antiracist by Ibram X. Kendi Inglorious
• Empire: What The British Did To India by Shashi Tharoor
• What White People Can Do Next: From Allyship to Coalition by Emma Dabiri
And if you don't like reading, then how about a good podcast instead? Here are some of our favourites:
• The Diversity Gap, listen here: https://www.thediversitygap.com/podcast-1
• Good Ancestor podcast, listen here: https://open.spotify.com/show/6Atahbqw5vurttEHrjR7TR
• Dope Black Dads, listen here: https://www.dopeblackdads.com/podcast
What to say…. And what not to say when it comes to race!
We all need to be sensitive regarding the language and terminology we use when talking about race and ethnicity, but this does often cause many people to simply keep silent on race altogether, which can be just as dangerous.
Don't be put off speaking about race – try to engage and invite input from your own team, friends, or colleagues to understand what works best for them. Only once you truly listen to the voices of ethnic minority colleagues can you understand what works best for them to foster a more diverse and inclusive workplace.