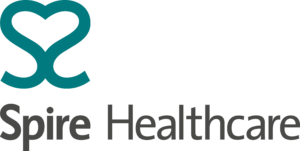 Spire Healthcare Group plc, a leading independent healthcare group in the UK, announces that it has
acquired Vita Health Group Limited ('Vita'), a market-leading provider of mental and physical health services in the UK, for a net cash consideration of c.£74m (the 'Acquisition').
Vita provides a range of NHS outpatient mental health talking therapies, musculoskeletal and dermatology
services, with operational hubs in London and four regional centres in Bristol, Orpington, Oldham and
Leicestershire. Vita also offers outsourced physiotherapy and counselling services to the corporate and
occupational health markets. Vita's services address two of the top causes of illness in the UK. Vita treats mild to moderate mental health conditions such as anxiety and depression. According to MH Foundation, 4–10% of people will experience depression and 1 in 6 adults have had a common mental health disorder. MSK problems are cited by the ONS as the lead cause of economic inactivity along with mental health conditions.
Vita has a strong ESG platform to support its mental health patient pathways through successful collaboration with local third sector organisations such as debt and racism support charities. Vita's patient pathway covers all modalities of care with a strong focus on tech enablement and engagement.
Vita is a successful and highly regarded provider in the mental health talking therapies market, with a track record of consistently delivering market-leading performance and quality measures. It is the largest independent provider of talking therapies. Vita has a diversified customer base of 14 NHS integrated care boards, over 300 corporates and 12 private patient clinics, with c.450k appointments delivered in the year ended 31 December 2022. Vita's revenue split is approximately two-thirds NHS and one-third corporate, with NHS contracts being predominantly 3-5 years. Corporate contracts are in place with major insurance providers, including AXA, Aviva and Bupa, and with corporate clients directly to help them with workforce management.
The acquisition of Vita is complementary to Spire's existing services and aligns well with the Group's strategic ambitions to expand selectively in new verticals to attract customers and meet more of patients' healthcare needs. Vita's experienced leadership team, which is being retained, is supported by a strong management team overseeing 1,600+ employees. The Acquisition enables Spire Healthcare to expand its capabilities into low-acuity mental health while providing synergies in working with corporate and PMI customers, and occupational health businesses.
Based on current performance and recent contract wins, Vita has a run-rate and forecast which will deliver 2024 revenue in excess of £100m, Adjusted EBITDA of c.£10m, with capex of £2-3m. Following the Acquisition, the in year contribution Vita is expected to deliver to the Group for the remainder of 2023 is revenue of c.£19m. The Acquisition consideration will be settled in cash and will be funded with £50m through the Group's Revolving Credit Facility with the remaining funded through existing cash balances.
Given the nature of Vita's business, its capex requirements are limited, which, combined with its strong revenue growth profile, further underpins the progress being made by Spire Healthcare with respect to earnings growth and achieving its ROCE targets. The Acquisition is expected to be earnings accretive. In addition, Vita adds scale to Spire Healthcare's occupational health offering, building on the acquisition last year of The Doctors Clinic Group, an integrated provider of occupational health and GP services.
Vita is part of a c.£2 billion UK mental health and musculoskeletal market, which is forecast to grow at more than 10% per annum over the period 2021-25 according to PMSI Strategy. Through the acquisition of Vita, Spire Healthcare is further diversifying into a market with favourable underlying dynamics. Vita achieved 37% revenue CAGR over the last five years, driven by nine talking therapies contracts and c.75 new corporate contracts. Vita's outstanding track record of delivering excellent service is driving significant revenue growth.
Justin Ash, Chief Executive of Spire Healthcare, said: "Vita addresses two of the main reasons for long-term illness and absence from work in the UK: mental health issues and back and joint pain. This acquisition complements our existing business and aligns well with our strategy of developing new services and moving into adjacent markets. The addition of Vita means that we are now able to meet people's physical and mental health needs. Vita fits closely with the services we offer to corporate customers and gives us a good springboard for future growth. With its outstanding patient feedback, strong track record in winning contracts and proven management team, Vita is an excellent addition to our business and I look forward to welcoming our new colleagues to Spire."
Derrick Farrell, Chief Executive of Vita, commented: "We are delighted to be joining forces with Spire. Our success over the last five years, driven by the values of putting our patients and colleagues at the centre of everything we do, has established us as a leading provider of community-based healthcare solutions and we believe that the commercial synergies, now possible as part of the Spire Healthcare Group, will allow us to stay true to our values, to extend our propositions, move into new spaces and provide more effective solutions right across the expanded Group. "The cultural alignment across the businesses, as represented by the senior management teams, was a key factor in the transaction. Delivering effective solutions for our customers has been at the core of our success and in the Spire team we found that passion fully reflected.
"We are very excited about the future."
This announcement contains inside information for the purposes of Article 7 the Market Abuse Regulation
(Regulation (EU) No 596/2014), as it forms part of UK law by virtue of the European Union (Withdrawal) Act 2018. The person responsible for arranging release of this announcement is Philip Davies, Company Secretary.
For further information please contact:
Spire Healthcare +44 (0)20 7427 9000
Angus Prentice – Director of Investor Relations
Instinctif Partners +44 (0)20 7457 2020
Damian Reece
Guy Scarborough
Registered Office and Head Office:
Spire Healthcare Group plc
3 Dorset Rise
London
EC4Y 8EN
Registered number: 09084066
About Spire Healthcare
Spire Healthcare is a leading independent healthcare group in the United Kingdom, with 39 hospitals and over 30 clinics, medical centres and consulting rooms across England, Wales and Scotland. It operates a network of private GPs and provides occupational health services to over 700 corporate clients.
Working in partnership with over 8,760 experienced consultants, Spire Healthcare delivered tailored, personalised care to approximately 926,500 inpatients, outpatients and day-case patients in 2022, and is the leading private provider, by volume, of knee and hip operations in the United Kingdom. The Group's well-located and scalable hospitals have delivered successful and award-winning clinical outcomes, positioning the Group well with patients, consultants, the NHS, GPs and Private Medical Insurance (PMI) providers. 98% of Spire Healthcare's inspected hospitals and clinics are rated 'Good', 'Outstanding' or the equivalent by health inspectors in England, Scotland and Wales.
NHS talking therapies
The NHS talking therapies service started in 2008 and is internationally successful as an evidence-based,
structured mental health programme. It is recommended by NICE and has been rolled out in several countries in a similar format and is being developed in others. Additional information on Vita and the Acquisition
Key members of Vita's management team include Derrick Farrell (CEO), Mark Driver (Deputy CEO), Steven Foster (CFO) and Emma Weighill-Baskerville (CCO).
Vita has been acquired from certain funds advised or managed by ARCHIMED, as well as certain current and
former employee shareholders of Vita.
The Acquisition constitutes a class 2 transaction for the purposes of the UK Financial Authority's Listing Rules. Vita's total gross assets as of 31 December 2022 were £28.3m and Revenue and Adjusted EBITDA for the year then ended were £63.1m and £4.1m, respectively.
Important notices
This announcement contains certain forward-looking statements relating to the business of Spire Healthcare and its subsidiaries (collectively, the "Group"), including with respect to the progress, timing and completion of the Group's development, the Group's ability to treat, attract, and retain patients and customers, its ability to engage Consultants and GPs and to operate its business and increase referrals, the integration of prior acquisitions, the Group's estimates for future performance and its estimates regarding anticipated operating results, future revenue, capital requirements, shareholder structure and financing. In addition, even if the Group's actual results or development are consistent with the forward-looking statements contained in this announcement, those results or developments may not be indicative of the Group's results or developments in the future. In some cases,
you can identify forward-looking statements by words such as "could," "should," "may," "expects," "aims,"
"targets," "anticipates," "believes," "intends," "estimates," or similar words. These forward-looking statements are based largely on the Group's current expectations as of the date of this announcement and are subject to a number of known and unknown risks and uncertainties and other factors that may cause actual results, performance or achievements to be materially different from any future results, performance or achievement expressed or implied by these forward-looking statements. In particular, the Group's expectations could be affected by, among other things, uncertainties involved in the integration of acquisitions or new developments, changes in legislation or the regulatory regime governing healthcare in the UK, poor performance by Consultants who practice at our facilities, unexpected regulatory actions or suspensions, competition in general, the impact of global economic changes, risks arising out of health crises and pandemics, changes in tax rates, future business combinations or dispositions, and the Group's ability to obtain or maintain accreditation or approval for its facilities or service lines. In light of these risks and uncertainties, there can be no assurance that the forward looking statements made in this announcement will in fact be realised and no representation or warranty is given
as to the completeness or accuracy of the forward-looking statements contained in this announcement.
The Group is providing the information in this announcement as of this date, and (except as required by
applicable law) disclaims any intention or obligation to publicly update or revise any forward-looking statements, whether as a result of new information, future events or otherwise.
No statement in this announcement is intended as a profit forecast or profit estimate and no statement in this announcement should be interpreted to mean that earnings or earnings per share for Spire or Vita, as
appropriate, for the current or future financial years would necessarily match or exceed the historical published earnings or earnings per share for Spire or Vita, as appropriate.
Certain figures contained in this announcement, including financial information, have been subject to rounding adjustments. Accordingly, in certain instances, the sum or percentage change of the numbers contained in this announcement may not conform exactly with the total figure given.
For the avoidance of doubt, the content of any website referred to in this announcement is not incorporated into and does not form part of this announcement.