Vita Health Group has formed a partnership with Insight IAPT to deliver the new NHS Talking Therapies service for anxiety and depression in Nottinghamshire, from 1 April 2023.
Commissioned by NHS Nottingham and Nottinghamshire Integrated Care Board (ICB), the new single contract across the ICB footprint will ensure consistency of quality and access across the county.
Through the service, we will also look to address local health inequalities, to ensure that all communities can easily access the mental health support they need.
The partnership brings together our national capacity, along with over 40 combined years' experience of providing innovative and clinically-excellent talking therapy services.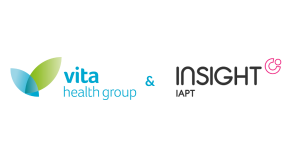 Derrick Farrell, Chief Executive of Vita Health Group, said:
"This is an exciting new development for Vita Health Group and we look forward to supporting the communities of Nottingham and Nottinghamshire with high quality IAPT talking therapy services.
"The partnership with Insight IAPT combines many years of experience, best practice clinical models and a clear focus on patient outcomes ensuring that services are designed and delivered to ensure they effectively tackle the challenges that many local people face."
Adam Crampsie, Chief Executive of Insight IAPT, said:
"We're delighted to collaborate with Vita Health Group to improve the mental health of the people of Nottinghamshire. We share a dedication to service excellence, innovative working, and providing place-based support.
"At Insight IAPT, we are committed to collaborating with our health and social care partners to provide the highest quality and most accessible services for the communities we're here to support. We have a proud history of providing NHS talking therapies across Nottinghamshire, so we are delighted to partner with Vita Health Group to bring the county's IAPT support into this new, single service."